Foam Core Printing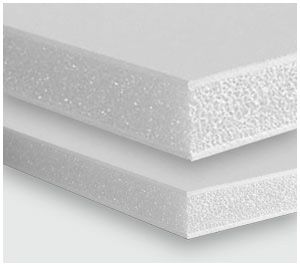 Foam-core posters prints are durable and versatile and make a big impact. We can produce them from your own finished artwork or our design team can help create the perfect image.
BEAUTIFUL AND DURABLE
Foam-core posters have a smooth, heavy paper surface that makes for simple and beautiful full-color printing. The backing is a dense, rigid foam material that resists bending and creasing, making foam-core posters long-lasting and perfect for public display purposes.
FOAM CORE POSTER USES
Wherever you need to make a big visual impact is a great place for foam-core posters. Anything that you can put into a design—text, graphics, images—can be made into a full-size foam-core poster. Some typical uses include:
Easel signs
Educational presentations
Event signage
Legal presentations in court
Table displays
Trade show displays and signage
POP indoor signage
Foam-core posters are available in a range of standard and custom sizes.
Zooom Printing Advantage:
We can print directly on any thickness foam board (3/16 is the standard), Direct printing eliminates the extra time and costs of mounting. Also, once printed we can cut any shape you need on our ESKO Kongsberg digital router. Need more strength, ultra board is a great option. Similar to gator board, Ultra board uses polystyrene to ensure printability and great cuts without the chipping of gator board.
We can also laminate posters for additional beauty and protection. Call us for custom foam core poster printing!
***For a 100% recyclable option we also stock eagle board***